The audio contained on this page is subject to copyright (2019), and users are not authorised to reuse, distribute or make material changes to the audio provided without the written consent of PCM(L) Ltd.
---
Need a taxi across Lancaster & Morecambe? Coastal taxis cover the whole area.
Hear their catchy adverts below:

Call: 01524 424 424
---
Supplying quality 'A-Rated' uPVC windows, doors and conservatories right across North Lancashire.
Window and door replacements from your local trusted supplier and installer.
Its less hassle when you buy from Castle


Scott from Castle Windows shows his support of Beyond Radio:

Unit 1a Northgate, White Lund Industrial Estate, Morecambe LA3 3AY
Tel: 01524 841314
Website: www.castlewindowsmorecambe.co.uk
Email: info@castlewindowsmorecambe.co.uk
---
Lancaster Escape Rooms... One Hour... Can you Escape?
A great experience in their themed escape rooms... break the code, solve the clues to escape!

We had a chat with co-owner Peter when the business expanded to bring the escape rooms to you, hear it again here:

32 North Road, Lancaster LA1 1NY
Tel: 01524 382029
Email: enquiries@lancasterescape.co.uk
Website: https://lancasterescape.co.uk/
---
Ocean Edge is part of Park Dean Resorts. A beautiful holiday destination in a clifftop setting and stunning ocean views, it's also a perfect setting for your next holiday home.
Heysham, Morecambe LA3 2XA
Tel: 0330 123 4981
Website:www.parkdeanresorts.co.uk
Facebook Rating: 4.6 out of 5
---
Supplying high end, top quality beds in Lancaster. We also stock mattresses, sofa beds and headboards. Call us today for a bespoke bed service.




Bill from Lancaster Bed Company shows his support for Beyond Radio:



Why its important to see the quality of your bed in person, rather than buying online:

Penny Street Lancaster (opposite KFC)
Tel: 01524 874382
Email: lancasterbedcompany@gmail.com
Website:www.lancasterbedcompany.co.uk
---
M6Media create affordable websites. We design websites for businesses locally and nationally. We specialise in full online shop, e-commerce websites to help businesses expand their portfolio.


Office 17 - 3 Hampson Lane, Lancaster, LA2 0HY
Tel: 01524 874 130
Email: info@m6media.co.uk
Website: http://www.m6media.co.uk/
---
---
For a great nights sleep at a great price, visit Bedland Morecambe.
Free local delivery and removal of your old bed.


Marine Road West
Morecambe
Tel: 01524 874560
---
---
At Lancastrian Estates we put you, the customer, at the heart of everything we do and exceptional service is not just offered but guaranteed. We have over 100 years of local property experience and combine this with the latest technology to ensure our client's properties sell fast.


56 Church Street
Lancaster
LA1 1LH
Tel: 01524 555800
Email:https://www.lancastrianestates.co.uk/
Website: lancaster@lancastrianestates.co.uk
---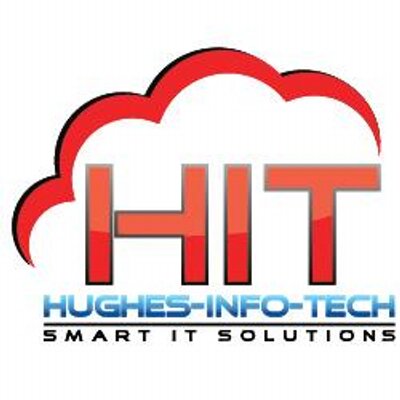 Hughes Info Tech supply and install CCTV Cameras, home automation, cyber security, business telephones & broadband. Also providing a wide range of IT services including hosting & data centre services.


The Business Centre
6 Lines Street
Morecambe
LA4 5ES
Tel: 01524 238 999
Email: info@hit247.co.uk
Website: https://hughes.solutions/
---
---
---
ICU Security Services is an approachable, professional company with a wide range of experience in the security sector. With over 15 years of experience in the industry it is our belief that no problem is too big or too small for us to help.


44 Pedder street
Morecambe
LA4 5EA
Tel: 01524 401340
Email: sales@icesecurity.co.uk
Website:www.icusecurity.co.uk/
---
---
The Port Of Lancaster Smokehouse has an enviable reputation for smoked foods. We also smoke fish and meats on behalf of customers. For the best quality smoked fish and smoked meats visit us.


West Quay
Glasson Dock
Lancaster
LA2 0DB

Tel: 01524 751 493
Website: www.lancastersmokehouse.co.uk
---
---
---
Ask Insurance Services – A small insurance company with a big heart based in North Lancashire are an independent company with access to a wide range of insurers. This allows us to offer a wide range of insurance products that reflect your personal, business, leisure and lifestyle interests.


Carnforth Business Hub
2 New Street, Carnforth
Lancashire, LA5 9BX

Tel: 01524 298 757
Email: russell@ask.insure
Website: www.ask.insure
---
---
TRSR Tyre Bay
Car or van tyres worn out or bald? Call TRSR Tyre Bay for new and part worn tyres at great prices. Recovery services also available. Call Gary!


Heysham Business Park
Website: www.trsr.co.uk
Tel: 07701 080 842
Email: recovery@trsr.co.uk
---
---
Salt Ayre Leisure Centre are passionate about providing a friendly and welcoming atmosphere within which members of our local community can embrace a healthy and active lifestyle.
Whether you are an avid gym-goer or a leisurely swimmer, or anywhere inbetween, our dedicated and experienced staff are always on hand to help, motivate and provide guidance on how you can achieve your goals.
Salt Ayre Leisure Centre, Doris Henderson Way, Lancaster, LA1 5JS
Tel: 01524 847540
---
Imageon LTD are based in Lancaster and supply printed and embroidered logo workwear, banners and promotional goods.
See their website: www.imageonltd.com/

BusinessGiftUK.com Supply branded and promotional merchandise to charities and businesses across Lancashire.
See www.businessgiftuk.com
OTHER SPONSORS (SHOWS & FEATURES)
Castle Windows – Sponsors of Time Checks
Castle Windows – Sponsors of Car Stickers
Bedland Morecambe – Sponsors of Weather
Standens MOT Centre – Sponsors of Breakfast
Standens MOT Centre – Sponsors of Mid Morning
Standens Self Drive (Van Hire) - Sponsors of Mornings
Benchmarx Kitchens & Joinery - For help with Studio 2 furnishing

Trimpell Sports and Social Club – Sponsors of Sunday Afternoons

Butcher & Tonic - Sponsors of Sunday Competition
Community Projects or Charities: